We are offering you a complete choice of products which include galvanizing plants for Crash Guards and Guard Rails, General Galvanizing Plants, Galvanizing Plants for Radiators and Transformers, Galvanizing Dryers, Wire Galvanizing Lines and many more items. We as Precimax online an organization is manufacturers of galvanizing plants on turnkey basis and also suppliers, exporters and all kinds of solutions for galvanizing plants to commercial, industrial and development sectors. We offer quality based, international standards and certified galvanizing plant to galvanizing industry in flexible rate as the per need and demand with required features. Galvanizing plant manufacturers, suppliers and exporters since 1962 accordance ISO standards using high grade raw material and tested components.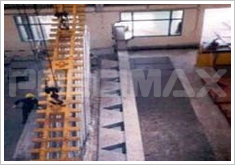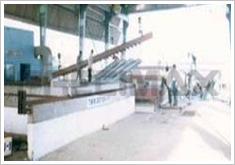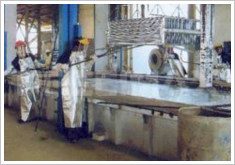 Galvanizing Plants for Crash Guards and Guard Rails
We include quality, efficiency and safety assured galvanizing plant for guard rail and crash guard have long lasting. Guard rail and crash guard render trouble free results as per domestic environment and clients requirement. We provide a complete range and full support regarding the same and also technical staff are available for any kind of supports.
Galvanized Plants for Radiators and Gratings
Galvanising Plant for Radiators and Gratings are the most common of all types of furnaces and are used for stress relieving, normalizing, homogenizing and annealing. Galvanized plants are producers regarding to the consumption into the excessive strain indication Podium, Rods, Water Pipe Wire Trays, Gratings, and also the Safeguard Track, Railing along with their various fabricated items.
Galvanizing Plants for Cable Tray and Nut Bolts
Galvanising Plant for Cable Tray and Nut Bolts are the most common of all types of furnaces and are used for stress relieving, normalizing, homogenizing and annealing. Galvanized plants for Nut Bolts and Cable Tray manufacturer with assurity safety and quality.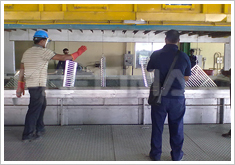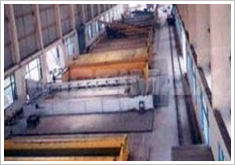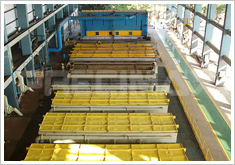 ---
General Galvanising Plants, perfect to include with stainless steels in the way to withstand the zinc erosion. We submit for a one point lift and so that don't allow for any steel work that is the arrest or hook or unloading the frames to retaining the head fabrication whilst finish the dross, but can arrange for these if required. General Galvanizing Plants offered by us, the best supporting, technical and experienced team with quality and safety assured service.
---
Structural Galvanizing Plant is needed by numerous systems and also aluminum sectors intended for galvanizing aluminum supplies. Structural galvanizing plants are getting focused and demanded by the industry in India and abroad. We are in the industry from last 5 decades and clients' positive feedback are our earning. We have skilled and technical team to assist in structural galvanizing plant manufacturer, suppliers and exporters in India, Mumbai, Maharashtra to worldwide as per client's requirement and suggestion.
---
Galvanizing Plant in India & Worldwide
Galvanizing plant in India and rest of nations are usually combination of zinc as well as the aluminium that gives the corrosion resistance in numerous circumstances. Galvanizing plant is giving the cathodic protection as well as hurdle protection. Galvanizing plant is an actually through par possibly the most productive as well as ecological ways of safeguarding aluminium, specifically from the corrosion deterioration. The merchandise are usually popular in the most those applications are exactly where aluminium and also maybe aluminium merchandise face significant for the atmospheric circumstances. Galvanizing plants in India is a place is often a factory managed metallurgical mixture of zinc along with the metallic, which can be put in numerous business driveways pertaining to a lot of the applications. Easy to keep the plants supports protect the metallic by the deterioration with a pair of methods referred to as because of cathodic safeguard along with the barrier safeguard. Galvanizing plant in India to overseas is usually set up for the utilizing advanced top quality pieces to be sure highest performance.